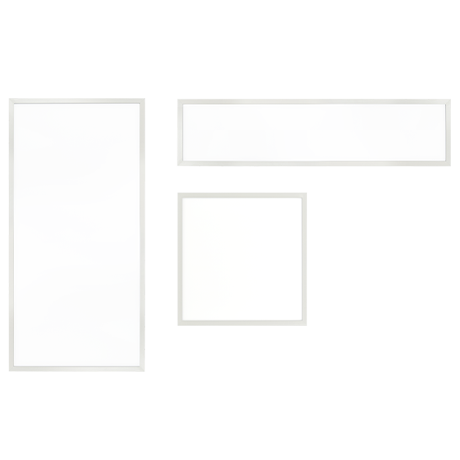 Planex® ECO
Flat Panel LED
Planex® ECO Flat Panels are energy efficient lighting solutions ideal for budget conscious installations in healthcare, offices, banks, retail, hotels, restaurants and schools.
Planex® ECO Flat Panels are offered in 1'x4', 2'x2' and 2'x4' configurations (3500K, 4000K and 5000) color temperatures. The Planex® ECO Flat Panel features 80+ CRI and is compatible with most 0-10V dimming systems, which provide proper light distribution and control. Integrated emergency (SA) allows for quick installation and provides 1500 lumens during a power outage.
Planex® ECO ships from our multiple US locations. All Planex® ECO orders SHIP FREE within the continental US. (No minimum quantity)
If you have any questions regarding Planex® ECO please contact your Beghelli USA Customer Service Specialist at 800-726-4316. We are proud to share with you this evolution in our family of products. We look forward to continually offering new, innovative solutions to our Partners.
CLICK HERE to request a Planex® ECO sales sample.
Features:
1x4 (30W) up to 3825 lm
2x2 (30-36W) up to 4590 lm
2x4 (40-50W) up to 6375 lm
80 CRI
CCT: 3500K - 5000K
0-10V dimming
Integrated emergency available on the 2x2 & 2x4
Grid Ceiling Mount (standard), dual cable suspension, suspension & surface kit, surface kit, and recessed mount.
5-year warranty standard
Premium DLC